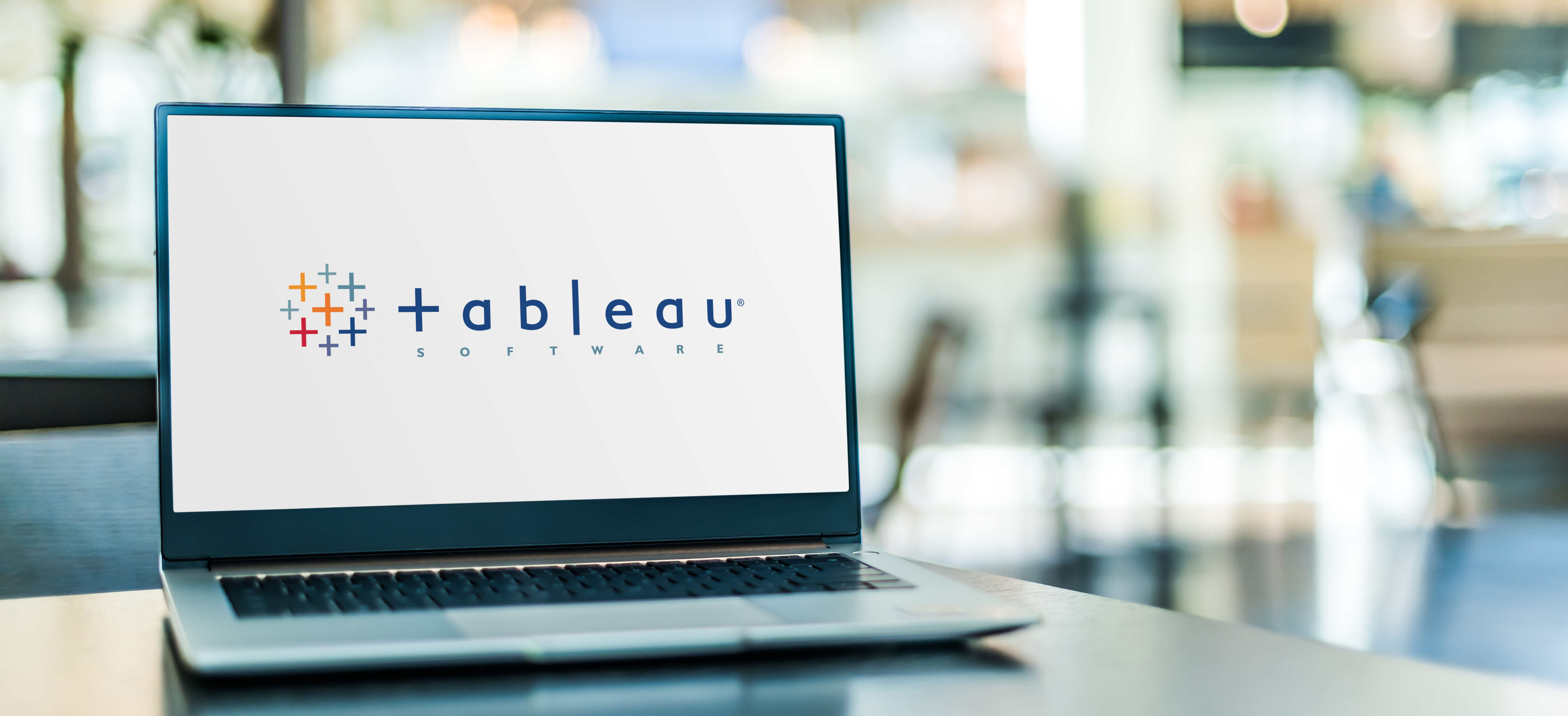 An Introduction to Tableau
A computer science study at Stanford that sought to enhance the flow of analysis and increase data accessibility for individuals led to the founding of Tableau in 2003. Tableau's core technology, VizQL, was created and patented by its co-founders Chris Stolte, Pat Hanrahan, and Christian Chabot. VizQL visually expresses data by converting drag-and-drop operations into data queries via an intuitive interface. Salesforce purchased Tableau in 2019, yet the goals remain the same.
Tableau is the most powerful, safe, and adaptable end-to-end analytics platform for contemporary corporate intelligence. The Tableau platform is renowned for quickly and easily transforming virtually any type of data from virtually any system into actionable insights. It changes how we approach problem-solving with data by enabling both individuals and institutions to fully utilize their data. Simply dragging and dropping takes care of it. Additionally, the company's leading-edge training programs, enablement resources, and global data community provide unmatched support for its clients' analytics investments.
You can access Tableau in different ways, depending on you and your company's preferences. Built into the programs are plenty of useful apps and features. Below are brief descriptions of some of the most commonly used.
Tableau Public – Tableau Public is a free platform to explore, create, and publicly share data visualizations. Discover the data's limitless possibilities.
Tableau Desktop – Tableau Desktop delivers everything you require to access, view, and analyze your data. Even when you are offline, you can get the hidden insights you need to quickly make significant business decisions by using an intuitive drag and drop interface. All the while using controlled and trusted data in a secure self-service setting.
Tableau Prep – A contemporary method of data preparation is offered by Tableau Prep Builder, which makes it quicker and simpler to integrate, shape, and clean data for analysis. You can quickly and easily obtain high-quality data by using the straight and visual approach that is provided to prepare your data.
Tableau Server – If you have IT resources and wish to run Tableau on your own IT infrastructure, self-hosted Tableau Server is the ideal option.
Tableau Cloud – Tableau Cloud is a fully hosted cloud-based enterprise-grade solution that uses quick, adaptable, and simple analytics to enable wiser, insight-driven decisions.
Tableau Reader – You can open and interact with data visualizations created in Tableau Desktop using the free desktop program Tableau Reader. Filter, dig deeper, and learn.
Tableau Data Management – By expanding data automation and operationalization over the full data and analytics lifecycle, Tableau Data Management aids in the delivery of reliable, self-service analytics. By combining the strength of intelligent data flows, preparation, and cataloguing, you can enhance the platform's governance and security capabilities and make it simpler to find, comprehend, connect, and trust all your data.
Tableau Advanced Management – Customers using Tableau in mission-critical use cases can combine manageability, security, and scalability features with Tableau Advanced Management. Whether you use Tableau Cloud or Tableau Server, it makes understanding your Tableau environment easier. Administrators can give a better end-user experience while still meeting stringent security standards thanks to Advanced Management's highly flexible capabilities.
CRM Analytics – CRM Analytics (formerly Tableau CRM) provides your Salesforce CRM users with AI-driven analytics and actionable insights directly within their workflow.
Tableau Embedded Analytics – It gives your company chances for new revenue streams, quick go-to-market strategies, improved customer experiences, and competitive differentiation. To improve user experience, cut expenses, and increase income, you can easily incorporate dashboards, visualizations, and reports into your products, applications, and online portals.
No matter where your data is located, connect to it, from spreadsheets and PDFs to big data, cube, Salesforce, and relational databases on-premises or in the cloud, as well as application data or data on the web, Tableau offers native connectors that were created and optimized for a variety of databases and files. Your data can be combined and cleaned without writing code.
Tens of thousands of organizations, including Fortune 500 companies, small and midsize businesses, government agencies, colleges, research institutes, and non-profits, select Tableau to solve data challenges in almost every nation. Their clients are developing a culture of data and embracing Tableau more quickly and widely than ever before.